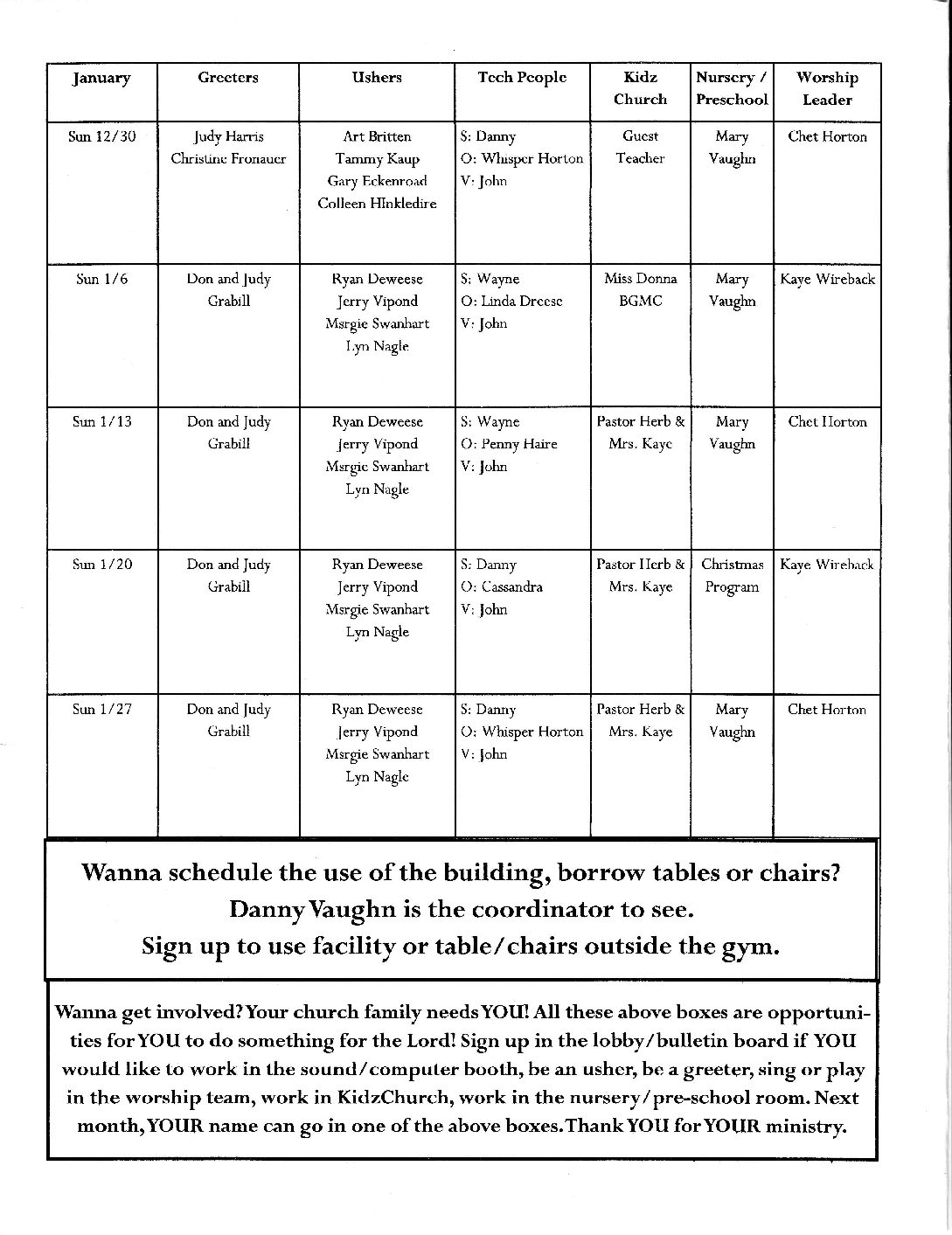 Here we see the assignments that have been given to our volunteers for the current month.
These you will see compare to the events and services listed on our Activities and Events page.
Volunteering to serve in your local body can be and is very rewarding service to our Lord. We have openings (your assignments) for those who are saved and feel the call to serve God in some capacity or ministry. Remember every position is very important. There is no one position that is more important than another for the body to function fully and effectively. Maybe YOU are one of our missing in action soldiers who needs to "report" for duty again?
Do you have duties or ASSIGNMENTS in the kingdom of God? If not we have one for you.
Maybe you do not yet know what God has for you and what your rank and serial number is in God's army. We can definitely help with that. Are you searching for direction or to fill an empty spot that the world has failed to fill up. I think we can help with YOUR need and YOU can help with ours. Without you here with us are we missing a hand, and arm, an eye in this body of Christ?
Come and join with us as we grow and serve the Lord God in helping others and ourselves be "ALL THAT WE CAN BE"

We are a community people oriented church wanting to be church HOME to those who currently have none. Are you STILL searching? We have an OPENING.
Nothing would make us more happy than you in our midst for the next event or service. Come HOME.
Please check out our Facebook page ALAGofAltoona
Abundant Life Assembly Of God
231 Howard Avenue
Altoona, Pa 16602
814-942-6650
Email: smithrosehill@gmail.com